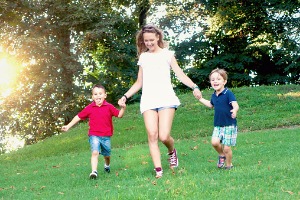 Kendra lost her husband to cancer. Her children were just entering middle school and high school. Kendra's husband had faithfully contributed to his workplace retirement and had a small life insurance policy he had purchased when they were first married.
Kendra was referred to the Financial Center for Women by a friend who knew we specialized in helping widows transition their financial plan after the loss of their spouse.
We assisted Kendra in filing for survivor Social Security for her two minor children and the claims on the life insurance policies. We also assisted Kendra in rolling over her late husband's 401(k) into an IRA in her name to preserve it as tax deferred. We helped Kendra create a new household budget and at her first annual review, she was ready to start talking about her own financial future, planning for college for her sons and staying on track with saving towards her retirement.
In order to have more flexibility and spend more time with her sons, Kendra changed careers and is able to take an annual trip with her boys, recently purchased a car for her newly licensed driver, and is forging ahead with courage and confidence in her future.