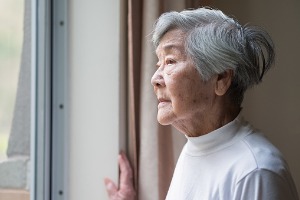 Susan and Vic were married for 50 years. They raised two children. Adored their three grandsons, never missing a soccer game. Returning from grocery store one day, Susan found Vic had passed away in his favorite chair watching the Lions game.
Vic had handled all the finances. Even though he tried to involve Susan, she had no interest in learning. "That was his job".
After the funeral, Susan was lost. She was grieving, overwhelmed and had no idea what to do next. Vanessa, our client and Susan's sister, suggested that she meet with us.
We meet at Susan's house to help her go through Vic's files. We were looking for investment accounts, bank statements, logins and passwords, insurance documents and their trust. Fortunately for us and Susan, Vic kept great records and everything we needed was in his desk drawer.
First, we needed to determine her monthly income and expenses. Using the bank and credit statements we were able to build her a budget. We explained that her monthly income would be reduced. She would be receiving social security as a surviving spouse, which basically means she would be receiving the larger of their two payments. Vic chose the 65% spousal benefit for his pension so that she would receive a portion of his pension at this death. Susan was losing a third of her income, but her expenses was only seeing a minor decrease. Also, her tax bracket would change, potentially she could owe more in taxes.
Second, find the assets and debts. We found 3 IRAs, brokerage account in trust's name and a life insurance policy. Their only debt was a small credit card balance. Most of their assets would need to be re-titled in Susan's name and the beneficiaries updated to their children.
Lastly, we built a retirement income and tax strategy for Susan based on her income and expenses. Susan was relieved to find that with some minor changes she would have sufficient assets and income to cover her expenses.
Susan still lives in the martial home, although, she talks about downsizing but never does. She enjoys the grandchildren and had been traveling a bit with her sister.