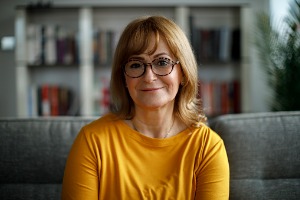 Jennifer came to us to help her retire. She is divorced, 50, looking to retire at 62 and move to Florida to be near her sister.
Jennifer worked in skilled trades for Ford Motor Company. She had worked with them for 25 years. She delayed contributing to the 401k, making her first contribution when she was 35. She was concerned if she was saving enough to accomplish her goals. Having watch her mother suffer with Alzheimer's, she was also concerned about what would happen to her if she became ill, which was a large part of why she wanted to move closer to her sister and nieces.
In our initial meeting with Jennifer, we gathered copies of her 401(k) statement, bank statements, information on her pension and employer benefits at retirement. We discussed social security. She believed only a portion of her benefit would be available when she was ready to collect. She asked us to only use half of her benefit in the retirement plan.
The final plan indicated that Jennifer would need to save an additional $2,000 a year to retire at 62. Her emergency fund was insufficient to cover 6 months of fixed expenses. We recommended she save an additional $200 a month to build her emergency fund and contribute $2,000 a year to a Roth IRA. We worked with her to revise her budget to free up the funds.
We reviewed several long-term insurance options, but it was not in her budget to purchase at this time. We would revisit is a few years.
Additionally, we recommended that she meet with an estate planning attorney to prepare a will and financial and medical power of attorney documents.
Jennifer is following the plan we designed to help her meet her goals.