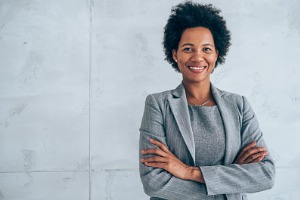 Joan loved the retail business. She opened a specialty home goods shop in a vibrant upscale downtown with great foot traffic. Business was good, especially when the economy was booming and there was a market for her cultivated collection of art, custom design and furnishings. Occasionally during an economic downturn, business would be slow, but Joan anticipated such times and squirrelled money away and has always bounced back.
Joan's daughter Elizabeth just had a baby. Joan is elated and loving her new role as grandma. After staying home for 3 months and easing back to work from home, Elizabeth is realizing she needs more help with the little one. Joan has a trusted employee and has been watching her granddaughter two days a week so Elizabeth can go back to the office. Joan loves spending time with the baby but at 60, she's wiped out after working retail 4 days and caring for a baby 2 days a week. She's considering selling her business and taking on a bigger roll with her granddaughter. Joan is divorced and is concerned that without income from the shop, covering the cost of her health insurance and other bills would mean she has to tap her retirement nest egg before she wants to.
Joan contacted us to help her figure out her options. We sent Joan a link to our 5-minute, 20-question confidential assessment called the Business Exit Readiness IndexTM (BERITM) Report. The report revealed that Joan was emotionally ready to exit her business but not as financially prepared as she hoped.
We tested the worst-case scenario that Joan would close her business without a buyer and would utilize her savings to cover her expenses until she can start drawing Social Security. Unfortunately, the early retirement, without proceeds from a sale of the business or income would deplete Joan's savings by age 76. Joan would either need to continue to run her business and draw income from it or sell the business in order to become a full-time grandma nanny.
The problem was, while the business had excellent cash flow, the rent in the downtown was quite steep and Joan had a lot of money tied up in inventory in her showroom. While we developed a range of values from the book value of the cash and inventory the business might be worth in an inventory sell off that was just shy of $1 million, however, the reality was that even with the good margins and cash flow, the business was not marketable in its present operation. We asked Joan if she had any ideas who might be interested in her business – a competitor, employee, vendor, customer, etc. Joan mentioned that she had a regular client who was an interior designer with a local architect who has wanted to venture out on her own. Sydney was in her mid-30s and had a huge following on social media showing homes she had staged or designed for her clients. She would tag Joan's shop with the items she acquired there for her clients.
The problem was Sydney didn't have any startup capital to finance the inventory Joan had cultivated, let alone afford the overhead of a retail shop and buy out Joan's longstanding client base. Joan asked us again for help. Joan's lease was coming up in 6 months and she wondered if she should just close up shop and put everything in storage until she could sell it off. But Sydney's father had an office and warehouse in an industrial park about 10 miles away and offered them free use of 1,000 square feet for a showroom and as much space as she needed in the warehouse.
A year later with the culmination of Joan's loyal clients, reduced hours by appointment only, no rent and lower overhead, Sydney's social media following, the opening of an online store and direct fulfillment from the warehouse, business is booming. Joan and Sydney have entered into a 5-year buy-out arrangement so that Joan can cut back her hours to watch her granddaughter until she will take her Social Security and fully retire.
Meanwhile, Joan wanted to further simplify her life. She sold her large home and moved into a brand-new condo a mile away from her daughter. Now she's watching her granddaughter 3 days a week and helping Sydney just 10-15 hours a week. Because of the expanded ecommerce business, Joan is earning the same money she was working full time in her retail business. And the revised retirement income plan, taking Social Security at full retirement age, means Joan's assets are expected to last her to age 95.